Application:
Basics:
*Name/Nicknames* Jill
*Age* 18
*Gender* Female
*Location* Livonia, MI
*Sexual Preference* Straight
*Single or Taken* Ehh, it's up in the air right now. lol
*3 Favorite Bands/Artists* Ciera, The Golden Republic, Ben Kweller
*3 Favorite Movies* 50 First Dates, American History X, Mom at 16 (Lifetime Movie)
*2 Favorite Books* Tell No One (Harlen Coben) and Gone For Good (Harlen Coben)
*Likes and Dislikes*
LIKES: Good Food, Good Times, and Good People.
DISLIKES: Cockiness and Guys that are really controlling.

A little more personal:
*Who's your role model? Why?* My mom. She's a strong woman and goes for what she wants.
*You win the lottery and get 2 million dollars, what would you do with it?* I would put 1 million in the bank, cause with interest you'd get 80 thou. a year. I'd donate some to various charities as well.
*Ever done drugs/smoked/drank?* I've never done drugs and never will. I've smoked once, hated it. I drink occasionally.
*Any piercings/tattoes? Got pics?* I've only got my ears pierced.
*What is your biggest pet peeve?* Oh, I have a lot. I can't really think right now.

Opinions:(at least 2 sentances)

*Abortion* I think adoption would be the way to go if you cannot keep the baby. However, like queenie_miss_h said, if the baby is a result of incest or rape. Or even if the mother or child will not survive, or will suffer.

*Pre-Marital Sex* If you're with the right person, I think it's ok. Be careful though. The person you were with may not be someone you want to have a child with. Things aren't always as they seem.

*Teen Moms* We deserve a lot more credit than we receive. We're mothers just like any other. Even 35 year old mothers can be neglectful, or whatever. It's not just teens.

*Gay Marriage/Relationships* I think they should at least be allowed to have a civil union, or whatever it is called.
Post between 3-10 CLEAR pics(must have at least 2 good face shots):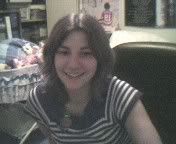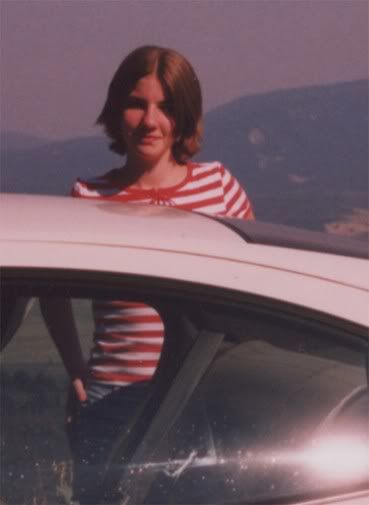 This was one of my senior pictures.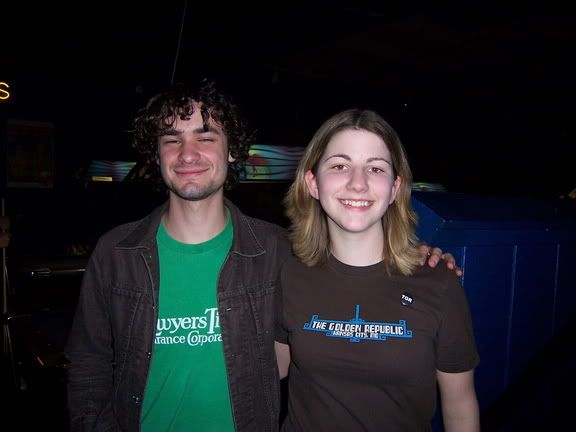 This is me and the bassist (Harry) from the band The Golden Republic. (I'm almost positive none of you will know who they are, but if ya do-and you like them, talk to me!)



This is me and my friend Amanda right after we graduated!